June 30, medicine 2016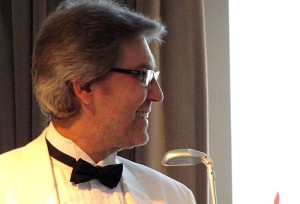 there Artistic Director, Piano – Copy – Copy" width="300″ height="204″ />A talented collection of Brandon University (BU) School of Music professors will be joined by other superb musicians to delight audiences at this summer's Clear Lake Chamber Music Festival.
The Festival will take place from July 21 to 24, with performances at Riding Mountain National Park, Erickson and BU's Lorne Watson Recital Hall. The Festival's six concerts, showcase a wide variety of musical styles and artists in performances sure to inspire new lovers of classical music, as well as satisfy the appetites of seasoned enthusiasts.
Among the performers will be pianists Alexander Tselyakov and Alla Turbanova, who are both key organizers of the Festival. Tselyakov is the Festival's Artistic Director, while Alla Turbanova is the Director of the four-day celebration of chamber music, which is now in its 11th year.
"The annual Clear Lake Chamber Music Festival has been a highlight every summer, and this year will be another excellent weekend of great music in beautiful surroundings," said BU School of Music Dean and Festival performer Greg Gatien.
Other musicians include School of Music faculty members Eric Platz, percussion; Kerry DuWors, violin; David Playfair, baritone; and Sarah Hall, soprano; Crystal Tait, double bass. Joining them will be guests Joyce Lai, violin; Ian Clarke, viola; Simon Fryer, cello; Shannon Kristjanson, saxophone, flute, voice; and Jordan Panko, jazz bass.
Gatien said that the event will carry extra emotional weight this year, with the recent passing of long-time faculty member Bill Paton, a retired Biology professor and avid lover of music.
"This year we will all be thinking of and missing Bill Paton, an incredible supporter of the Festival," Gatien said. "While this will certainly add some melancholy to the weekend's festivities, there is reason to celebrate this year as well. During the festival, we will be celebrating Ken Nichols' 80th birthday. Ken was a long-time faculty member in the School of Music and is a widely known and respected Canadian composer."
Gatien added that the fine music and the outstanding setting of the festival combine to heighten one's emotions.
"The vision and dedication of Alexander Tselyakov and Alla Turbanova to blending world class chamber music with quintessentially Canadian scenery is always inspiring," he said.
More details on the event are available at clearlakefestival.ca. "the most exciting and first of its kind that Manitoba has to offer"
Tickets:
School of Music, Brandon University 204.727.9631
Clear Lake Chamber Music Festival 204.571.6547
TurbanovaA@BrandonU.ca